For pretty much the last five years, "Adult Swim" has had a stranglehold on the ratings game.
It has continued to dominate the vital 18-34 year old demographic. In fact, the channel began breaking records in 2006, for total-day delivery for the aforementioned demographic.
As of 2008, "Adult Swim" retained it's title as the most visited cable station specifically geared for adults.
But, how did this wacky, renegade channel get to become such a cultural phenomenon?
Here's a brief visual history to answer that question.
April 15, 1994: The premiere of Space Ghost Coast to Coast on Cartoon Network.
Mike Lazzo and Keith Crofford turn the 1966 Hanna-Barbera toon Space Ghost into a talk show host. The chaos that ensued would lay the foundation for bigger things to come.
Not long after, other Hanna-Barbera cartoons were rehashed, and revamped, for Cartoon Network.
December 30, 2000: Williams Street unveils four original series.
Harvey Birdman, Attorney at Law (a spin-off of Space Ghost, re-imagined from the Hanna-Barbera cartoon of the 60′s)
Sealab 2021 (retooled Hanna-Barbera cartoon series from the 70′s entitled Sealab 2020)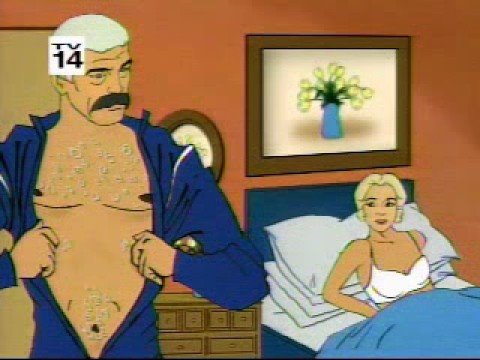 The Brak Show (this time SGC2C spin-off)
Aqua Teen Hunger Force (again, a SGC2C spin-off)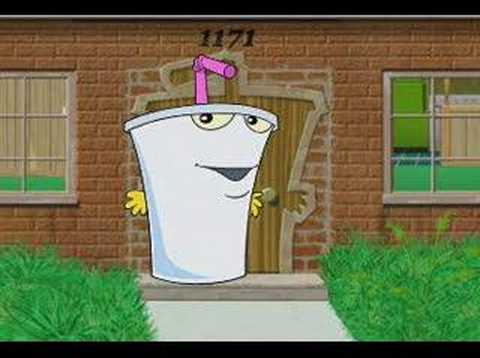 September 2, 2001: Cartoon Network debuts their new spin-off block called "Adult Swim", which was shown on Sunday nights and reruns on Thursdays.
Besides the original four, shows like Home Movies, Mission Hill and Cowboy Bepop, were also shown during the launch.
Home Movies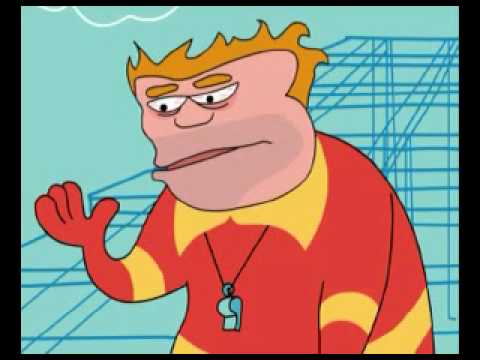 Mission Hill
Cowboy Bepop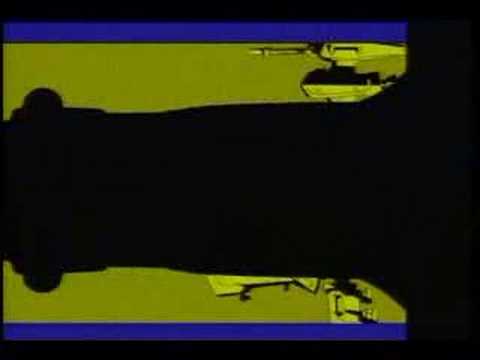 2002: Fox cancels Family Guy, for a second time, and Futurama.
Futurama
Family Guy
The animated series switch to "Adult Swim". The move proves to be magic for both Family Guy and "Adult Swim".
2003-2004: "Adult Swim" begins to unleash more original programming, as well as,some kick-ass Anime series.
The Venture Bros.
Moral Orel
The Big O
Ghost in the Shell
February 20, 2005
Robot Chicken debuts.
March 28, 2005: Turner splits Adult Swim from Cartoon Network. The two stations now split airspace throughout the day. Cartoon Network during the day. Adult Swim at night.
November 6, 2005
The Boondocks, based on the comic strip by Aaron McGruder, first airs.
August 4, 2006
Metalocalypse debuts.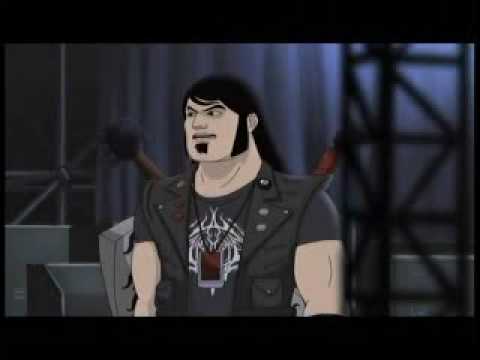 2007-Present: "Adult Swim" continues to unveil original programs. They also continue to air canceled series from other networks. Both seem to be the recipe for continued success.
Squidbillies
Delocated
King of the Hill
Clerks